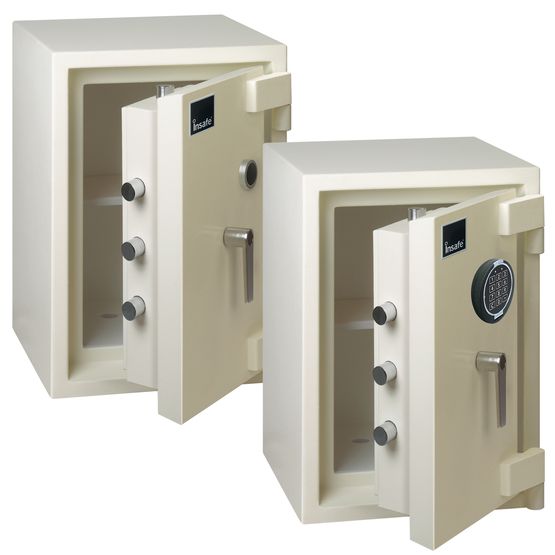 EuroGrade 1 Size 2

Key Locking

485x305x275 (HxWxD) mm

585x405x465 (HxWxD) mm

41.00 ltr

131.00 kg

60 minutes

£10,000 Cash Rating (£100,000 Jewellery Rating)

Domestic/Commercial

The EuroGrade 1 Size 2 by Insafe is an insurance approved safe certified by the Association of Insurance Surveyors for security rating.
Delivery and installation includes base or back fixing to a ground floor location with suitable access or to an upper floor via a suitable lift. Upper floor delivery and installation via stairs price on request.
Please inform us of any parking restrictions that may apply to the delivery. A cancellation fee will be levied to any aborted or cancelled delivery once confirmed.
Model
Int. Dimensions


(HxWxD) mm

Ext. Dimensions


(HxWxD) mm

Volume
Weight
Price


Inc. VAT

Size 0
355x305x180
455x405x370
20.00 ltr.
98.00kg.

Now

£751.80
Size 1
355x355x275
455x455x465
35.00 ltr.
118.00kg.

Now

£835.80
Size 2
485x305x275
585x405x465
41.00 ltr.
131.00kg.

Now

£919.80
size 3
585x420x425
685x520x615
105.00 ltr.
207.00kg.

Now

£1,255.80
Size 4
700x450x450
800x550x640
142.00 ltr.
247.00kg.

Now

£1,423.80
Size 5
900x510x525
1000x610x715
240.00 ltr.
337.00kg.

Now

£1,638.00