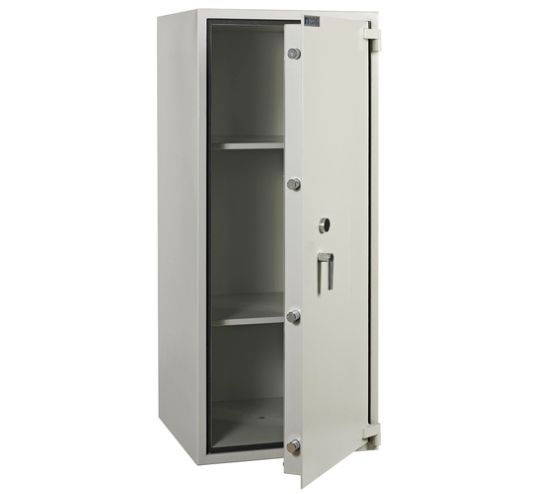 Compact 5000 Series Size 7

Key Locking

1500x508x508 (HxWxD) mm

1600x608x645 (HxWxD) mm

393.00 ltr

577.00 kg

25 minutes

£5,000 Cash Rating (£50,000 Jewellery Rating)

Commercial

The Compact 5000 Series Size 7 by Dudley Safes is an insurance approved safe certified by the Association of Insurance Surveyors for security rating.
Delivery and installation includes base or back fixing to a ground floor location with suitable access or to an upper floor via a suitable lift. Upper floor delivery and installation via stairs price on request.
Please inform us of any parking restrictions that may apply to the delivery. A cancellation fee will be leveid to any aborted or cancelled delivery once confirmed.
Model
Int. Dimensions


(HxWxD) mm

Ext. Dimensions


(HxWxD) mm

Volume
Weight
Price


Inc. VAT

Size 00
280x228x222
380x328x359
14.50 ltr.
83.00kg.

Now

£470.70
Home Safe 5K
300x315x228
400x415x365
21.00 ltr.
105.00kg.

Now

£499.50
Size 1
381x330x292
481x430x429
36.50 ltr.
138.00kg.

Now

£525.60
Size 0
305x432x349
405x532x486
46.00 ltr.
151.00kg.

Now

£546.30
Size 2
508x330x292
608x430x429
49.00 ltr.
164.00kg.

Now

£631.80
Size 3
635x432x419
735x532x556
115.00 ltr.
265.00kg.

Now

£939.60
Size 4
762x457x457
862x557x594
159.00 ltr.
298.00kg.

Now

£1,029.60
Size 5
889x508x508
989x608x645
229.00 ltr.
370.00kg.

Now

£1,415.70
Size 6
1270x508x508
1370x608x645
328.00 ltr.
499.00kg.

Now

£1,740.60
Size 7
1500x508x508
1600x608x645
393.00 ltr.
577.00kg.

Now

£1,863.00