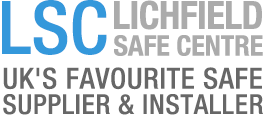 We are open and able to help and support you. We will continue adhere to and monitor the situation in following the Government's COVID-19 Guidelines. We would be happy to schedule a virtual meeting with you to demonstrate our in-stock safes and answer any of your questions.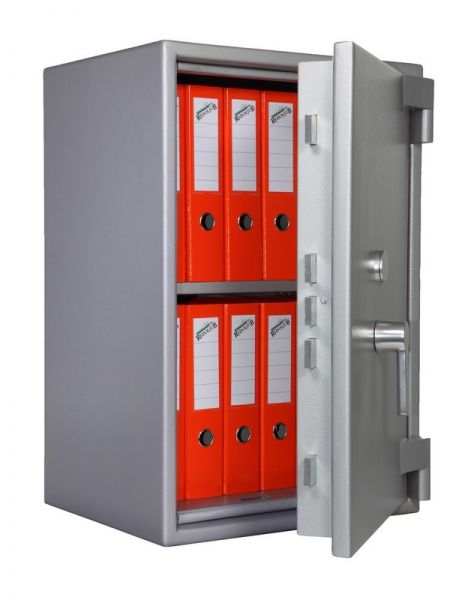 Euro Grade 4 - Securikey
Euro Grade 4 Models
Model
Int. Dimensions


(HxWxD) mm

Ext. Dimensions


(HxWxD) mm

Volume
Weight
Price


Inc. VAT

4080
509x530x305
600x610x464
82.00 ltr.
315.00kg.

Now

£3,609.60
4095
694x455x305
785x535x464
96.00 ltr.
355.00kg.

Now

£3,802.56
4175
864x530x385
955x610x544
176.00 ltr.
495.00kg.

Now

£4,924.80
4215
1044x530x385
1135x610x544
213.00 ltr.
565.00kg.

Now

£5,348.16
4285
1399x530x385
1490x610x544
285.00 ltr.
675.00kg.

Now

£6,396.48
4395
1399x680x415
1490x760x574
395.00 ltr.
845.00kg.

Now

£6,789.12
4440
1224x680x530
1315x760x689
441.00 ltr.
875.00kg.

Now

£7,132.80
4560
1759x760x421
1850x840x580
563.00 ltr.
1,077.00kg.

Now

£8,854.08
4820
1759x1110x421
1850x1190x580
822.00 ltr.
1,372.00kg.

Now

£11,337.60
Brand:

Primary Use:

Commercial

Cash Rating:

£60,000 Cash Rating (£600,000 Jewellery Rating)

Fire Rating:

30 Minutes fire protection

AiS Approved Safe:

The Euro Grade 4 by Securikey is an insurance approved safe certified by the Association of Insurance Surveyors for security rating.

Secured by Design:

The Euro Grade 4 by Securikey meets or exceeds the Police Preferred Specification of the Association of Chief Police Officers (ACPO).

Brochure:
Euro Grade 4 Features:
The Euro Grade 4 safe is available in five different sizes, ranging from 82 to 770 litres, all models can be secured to the floor. Each fitted with 40mm steel sliding bolts to all four sides. The door can be opened to an angle of 205 degrees and is fitted with a fire-resistant seal, with provision for a base fixing that is covered by a snap-on cover. There is a choice of locking options and a variety of fittings available including additional shelves which are adjustable to every 50mm.
£60,000 cash cover (£600,000 valuables cover)
Independently tested and certified by Vds test house
Certified according to EN 1143-1 Security Grade 4
3-way locking bolt work for added protection
Door opens 205 degrees for maximum access
Dual locking (Key and combination locking as standard)
Internal door pan is locked to prevent tampering
Supplied with an adjustable (50mm intervals) /removable shelf
The Securikey Euro Grade Range Of Safes Are Made From Recycled And Recyclable Materials
All Securikey Euro Grade products are made from recycled and recyclable materials and are in compliance with RoHS and REACH
The Securikey manufacturing facility has operated in compliance with environmental standard ISO 14001 since 2005, with certificates from certification body TÜV SÜD Slovenia and the steel is 100% recycled