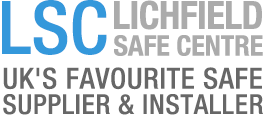 We are open and able to help and support you. We will continue adhere to and monitor the situation in following the Government's COVID-19 Guidelines. We would be happy to schedule a virtual meeting with you to demonstrate our in-stock safes and answer any of your questions.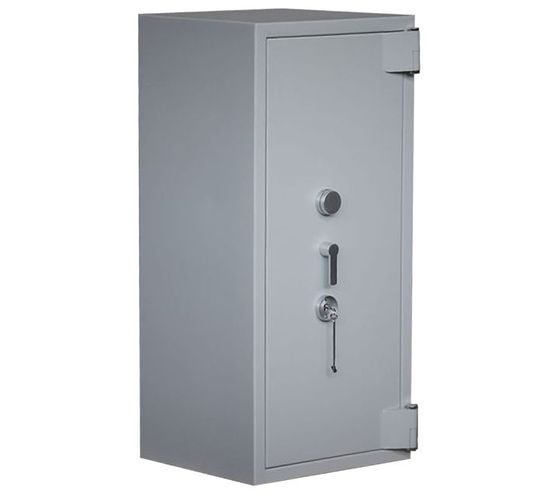 Euro Grade 5 - Securikey
Euro Grade 5 Models
Model
Int. Dimensions


(HxWxD) mm

Ext. Dimensions


(HxWxD) mm

Volume
Weight
Price


Inc. VAT

5100
680x440x320
840x620x566
96.00 ltr.
705.00kg.

Now

£4,832.64
5150
1030x440x320
1190x620x566
145.00 ltr.
935.00kg.

Now

£5,726.40
5245
1220x530x375
1380x710x621
242.00 ltr.
1,280.00kg.

Now

£7,080.00
5280
1370x530x375
1530x710x621
272.00 ltr.
1,325.00kg.

Now

£7,598.40
5425
1370x730x415
1530x910x661
415.00 ltr.
1,570.00kg.

Now

£8,666.88
5535
1720x730x415
1880x910x661
521.00 ltr.
1,880.00kg.

Now

£9,543.36
5780
1720x1080x415
1880x1260x661
770.00 ltr.
2,380.00kg.

Now

£12,020.16
Brand:

Primary Use:

Commercial

Cash Rating:

£100,000 Cash Rating (£1,000,000 Jewellery Rating)

Fire Rating:

30 Minutes fire protection

AiS Approved Safe:

The Euro Grade 5 by Securikey is an insurance approved safe certified by the Association of Insurance Surveyors for security rating.

Secured by Design:

The Euro Grade 5 by Securikey meets or exceeds the Police Preferred Specification of the Association of Chief Police Officers (ACPO).

Brochure:
Euro Grade 5 Features:
The Euro Grade 5 safe is available in six different sizes, ranging from 96 to 770 litres. Each model is fitted with 40mm steel sliding bolts to two sides. The door can be opened to an angle of 210 degrees (170 degrees on models 5280, 5535 & 5780) and is fitted with a fire-resistant seal. All models have provision for base fixing which is covered by a snap-on cover. Shelves are adjustable to every 25mm.
£100,000 cash cover (£1 Million valuables cover)
Independently tested and certified by Vds test house
Certified according to EN 1143-1 Security Grade 5
2-way locking bolt work for added security
Door opens 205 degrees for maximum access
Dual locking (Key and combination locking as standard)
Internal door pan is locked to prevent tampering
Supplied with an adjustable (25mm intervals) /removable shelf
The Securikey Euro Grade Range Of Safes Are Made From Recycled And Recyclable Materials
All Securikey Euro Grade products are made from recycled and recyclable materials and are in compliance with RoHS and REACH
The Securikey manufacturing facility has operated in compliance with environmental standard ISO 14001 since 2005, with certificates from certification body TÜV SÜD Slovenia and the steel is 100% recycled