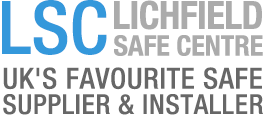 We are open and able to help and support you. We will continue adhere to and monitor the situation in following the Government's COVID-19 Guidelines. We would be happy to schedule a virtual meeting with you to demonstrate our in-stock safes and answer any of your questions.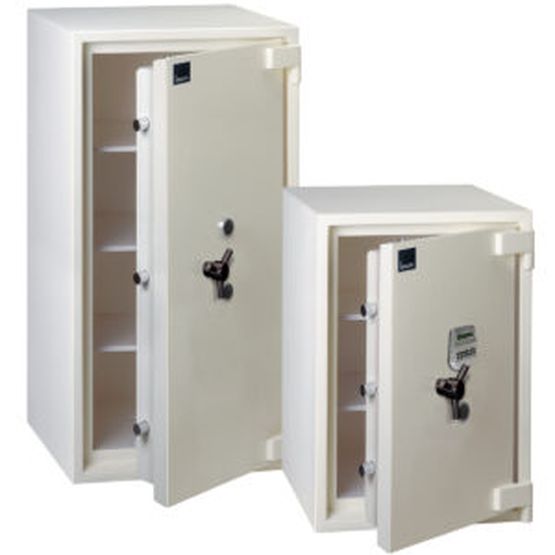 EuroGrade 4 - Insafe
EuroGrade 4 Models
Model
Int. Dimensions


(HxWxD) mm

Ext. Dimensions


(HxWxD) mm

Volume
Weight
Price


Inc. VAT

Size 3
585x420x425
715x550x648
105.00 ltr.
385.00kg.

Now

£3,771.00
Size 4
700x450x450
830x580x673
142.00 ltr.
455.00kg.

Now

£4,005.00
Size 5
900x510x525
1030x640x748
240.00 ltr.
612.00kg.

Now

£5,121.00
Size 6
1100x510x525
1230x640x748
295.00 ltr.
714.00kg.

Now

£6,471.00
Size 7
1300x510x525
1430x640x748
348.00 ltr.
812.00kg.

Now

£6,741.00
Size 8
1600x670x470
1730x800x693
503.00 ltr.
1,086.00kg.

Now

£7,402.50
Brand:

Primary Use:

Domestic/Commercial

Cash Rating:

£60,000 Cash Rating (£600,000 Jewellery Rating)

Fire Rating:

90 Minutes fire protection

AiS Approved Safe:

The EuroGrade 4 by Insafe is an insurance approved safe certified by the Association of Insurance Surveyors for security rating.

Brochure:
EuroGrade 4 Features:
Insafe's range of Graded Safes is for those that require the very best level of protection a safe can offer. The Insafe Graded range of safes are perfect for retailers, the leisure and hotel industries, business / office use, the public sector and homes requiring protection of valuables, jewellery and cash with a high net worth.
Tested, certified and insurance approved, our range of graded safes offer outstanding Cash Ratings and Fire Resistance for up to 90 minutes.
* Please Note that this Safe is now externally painted in Charcoal Grey - Pictures to be updated shortly
£60,000 Cash Rating / £600,000 Valuable Cover

90 Minute Fire Tested by RISE Laboratory

Tested and Certified by LPCB-EN1143-1

AiS Approved (Association of Insurance Surveyors)

High Standard Key Lock Tested to European Standard EN1300

Digital Locking Option available on all models

Door secured by 3-way, 32mm diameter, polished chrome plated steel Locking Bolts

Drill protection to the Locking and Boltwork incase of an attack

Multi-Layer composite barrier material specially designed to resist attack by drills and disc cutters

Interior options include shelves, drawers and cupboards

Base Fixing - bolts included for self

installation

Colour - Charcoal Grey

Free delivery or full installation service available