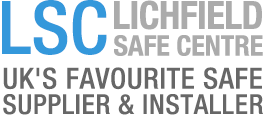 We are open and able to help and support you. We will continue adhere to and monitor the situation in following the Government's COVID-19 Guidelines. We would be happy to schedule a virtual meeting with you to demonstrate our in-stock safes and answer any of your questions.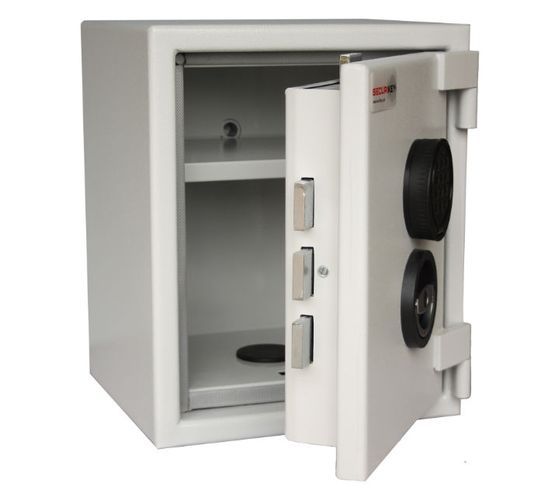 Euro Grade 1 - Securikey
Euro Grade 1 Models
Model
Int. Dimensions


(HxWxD) mm

Ext. Dimensions


(HxWxD) mm

Volume
Weight
Price


Inc. VAT

1015
334x275x180
410x335x300
17.00 ltr.
55.00kg.

Now

£707.88
1025
334x355x225
410x415x345
27.00 ltr.
75.00kg.

Now

£747.66
1035
334x355x305
410x415x425
36.00 ltr.
85.00kg.

Now

£910.86
1055
509x355x305
585x415x425
55.00 ltr.
105.00kg.

Now

£1,108.74
1085
509x455x375
585x515x495
87.00 ltr.
130.00kg.

Now

£1,302.54
1095
694x455x305
770x515x425
96.00 ltr.
155.00kg.

Now

£1,505.52
1120
864x455x305
940x515x425
120.00 ltr.
180.00kg.

Now

£1,707.48
1180
1044x455x375
1120x515x495
178.00 ltr.
225.00kg.

Now

£1,810.56
1410
1399x705x415
1475x765x535
409.00 ltr.
375.00kg.

Now

£2,975.04
1535
1720x730x415
1850x840x580
521.00 ltr.
495.00kg.

Now

£3,181.44
1780
1720x1080x415
1850x1190x580
771.00 ltr.
665.00kg.

Now

£4,449.60
Brand:

Primary Use:

Commercial

Cash Rating:

£10,000 Cash Rating (£100,000 Jewellery Rating)

Fire Rating:

30 Minutes fire protection

AiS Approved Safe:

The Euro Grade 1 by Securikey is an insurance approved safe certified by the Association of Insurance Surveyors for security rating.

Secured by Design:

The Euro Grade 1 by Securikey meets or exceeds the Police Preferred Specification of the Association of Chief Police Officers (ACPO).

Brochure:
Euro Grade 1 Features:
If you are looking for a safe with all the 'bells and whistles' this is the safe for you. We've had amazing feedback from our customers saying how pleased they have been with this safe. It's ideal for your home office or a medium sized cupboard. Super easy instructions and you can have more than one opeing combination if you don't want the same one as your partner. We would be really pleased to offer you a site survey to help you decide the best place to 'home' your new safe. We pride ourselves on finding the perfect safe for you.
The Euro Grade 1 is designed to perform under the toughest conditions
Recommended cash rating of £10,000 (£100,000 jewellery cover)
Tested and certified according to EN1143-1 Security Grade 1
Product meets the Police preferred specification
Door opens to 205 degrees for maximum access
Fitted with solid steel sliding bolts on three sides, continuous hinge protection and a single security key lock (supplied with 2 keys)
Fire resistant door seal and base fixing point with rear fixing option included as standard. Tested to BS476-20.
The Securikey Euro Grade Range Of Safes Are Made From Recycled And Recyclable Materials
All Securikey Euro Grade products are made from recycled and recyclable materials and are in compliance with RoHS and REACH
The Securikey manufacturing facility has operated in compliance with environmental standard ISO 14001 since 2005, with certificates from certification body TÜV SÜD Slovenia and the steel is 100% recycled