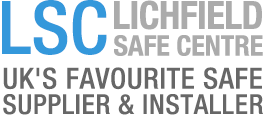 We are open and able to help and support you. We will continue adhere to and monitor the situation in following the Government's COVID-19 Guidelines. We would be happy to schedule a virtual meeting with you to demonstrate our in-stock safes and answer any of your questions.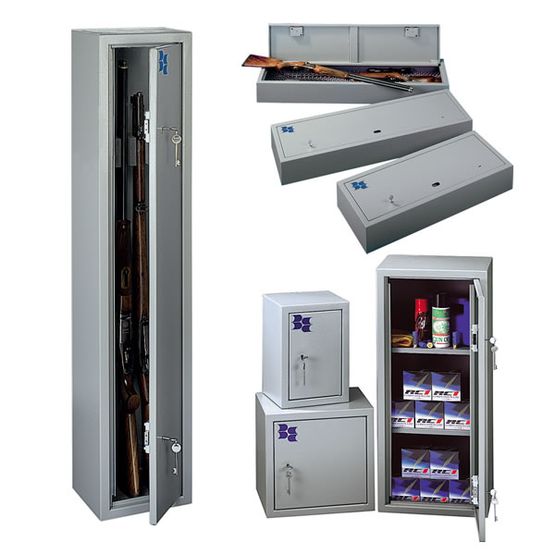 Sentinel - Brattonsound Gun Safes
Sentinel Models
Model
Int. Dimensions


(HxWxD) mm

Ext. Dimensions


(HxWxD) mm

Volume
Weight
Price


Inc. VAT

PA5 - 5 Pistol or Ammunition Safe
-
388x268x244
-
10.00kg.

Now

£124.02
PD7 - 7 Pistol or Ammunition Safe (Extra Deep)
-
388x407x320
-
16.00kg.

Now

£149.69
SB2 - 2 Gun Break-down (2 locks)
-
839x268x244
-
19.00kg.

Now

£154.93
ST3 - 2/3 Gun Full (2 locks)
-
1308x216x204
-
25.00kg.

Now

£174.70
SC2 - 2 Gun Cased (2 locks)
-
916x407x320
-
28.00kg.

Now

£192.15
ST5 - 4/5 Gun Full (2 locks)
-
1308x268x244
-
29.00kg.

Now

£197.75
SC2S - Ammunition Storage Cabinet with 2 Shelves
-
916x407x320
-
33.00kg.

Now

£224.15
RD5 - 4/5 Rifle Cabinet
-
1308x268x320
-
34.00kg.

Now

£234.89
VS1 - 2 Shotguns (broken down) Space Saver / Vehicle Safe
-
902x346x152
-
20.00kg.

Now

£258.84
VS2 - 2 Shotguns - 28" barrel (fully assembled) Space Saver / Vehicle Safe
-
1185x346x152
-
25.00kg.

Now

£281.60
VS3 - 2 Shotguns - 32" barrel (fully assembled) Space Saver / Vehicle Safe
-
1308x346x152
-
28.00kg.

Now

£302.69
Brand:

Primary Use:

Domestic

Brochure:
Sentinel Features:
For storing rifles with scopes, we recommend the Brattonsound Sentinel Plus extra deep rifle safes. For more selection, view our full range of Brattonsound Gun Safes.
The Sentinel gun safe range are built and tested to BS7558 (the British standard for gunsafes) the Sentinel offers fantastic value for money at our entry level. Even at this level our Sentinel Gunsafes incorporate many security features. The Sentinel range offers storage for between 1 and 5 guns and the models compact sizes help where space is at a premium
Superior strength 7 lever safe deadlock(s) - with forges steel bolt, reinforced casing and reinforced internal mechanism
Extra door reinforcemet - on full height models
Model RD5 is suitable for scoped rifles
Designed, Engineered and Built in Britain, every Brattonsound gunsafe is manufactured to strict ISO 9001 and BS7558 quality standards.
Features On All Brattonsound Gun Safes
Comprehensive 3 year on-site warranty in the mainland UK and Northern Ireland
Police acceptance guaranteed
Strong 2mm thick fully welded construction (including fully welded top)
Full length anti-jemmy bar
Full length anti-lever flange and door interlock
Recessed door
High density foam divider and floor mat
Outstandingly durable powder coated finish
14mm fixing holes in back and base
Optional-Extras
Shelves - Full width shelves, spaced to your requirements, can be fitted in all models.
Hinged Left Hand Side - As standard all models are hinged on the right - Sentinel and Sentinel Plus models can be hinged on the left as an option. Please note: on Sentinel models this will result in the keyholes being upside down, although the operation of the gunsafe is unaffected.
Fixing Bolts - We can supply fixing bolts for securing any of our gunsafes to a brick or concrete wall. These are well sized to make fixing the gunsafe as straightforward as possible. Call us for advice about fixing to other types of wall such as breeze block or timber framed houses.
Full installations also available.